The Wilderness Center's Conservation team has been busy with changes in personnel, projects, and places. Our new Associate Director of Conservation and Land Management began in April (Daniel Volk), a new Land Steward is starting in June 2023 (Zachary Justus), and we are hiring a Building and Grounds Manager to round out our Conservation team. We are also saying goodbye to our current Senior Biologist/Conservation Manager, Gary Popotnik, who worked tirelessly at TWC for the last 15 years. Because of Gary's dedication and hard work, TWC is in a phenomenal position to continue advancing our conservation efforts.  
To follow up from a 2016-17 restoration on Fox Creek (see post from August 25, 2022), we began a second restoration project this year on 14 acres upstream of the original site. This second site includes restoration of 1,332 linear feet of stream, rehabilitation and creation of over 6 acres of wetland, and hundreds of plants and trees installed. Construction was finished in Spring 2023. Two other restorations are scheduled to begin Summer 2023 at our Falcon Flats and Lash's Bog properties near Brewster. Between the two sites, over 28 acres of already high-quality wetlands will be enhanced and intensively cleared of invasive plants for the next five years.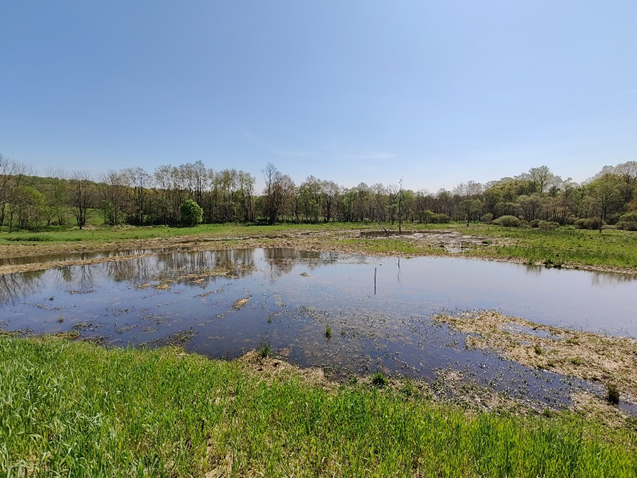 Figure 1. Completed restoration of Fox Creek 2.0 wetlands at The Wilderness Center.
TWC was recently awarded an H2Ohio grant for $322,534 to acquire and restore farmland in Wayne County that is directly adjacent to ODNR Division of Wildlife's Funk Bottoms (1,536 acres). The 27-acre property is undergoing a restoration to remove crops, improve habitat quality, and expand the floodplain to allow for natural, riparian water retention. Construction will be complete in June and once the full restoration is complete, we expect to launch educational and recreational programs at the site. Stay tuned!
You may also notice the new entrance driveway that was installed in June 2023. These permeable pavers are filled with gravel which allows rainwater to naturally filter through the ground as opposed to running off impermeable surfaces like asphalt or cement. The new driveway prevents stormwater and nutrient runoff into waterways while also being more durable than traditional pavements. Innovative projects like these allow us to continue advancing our sustainability efforts and set examples for how to better take care of our land.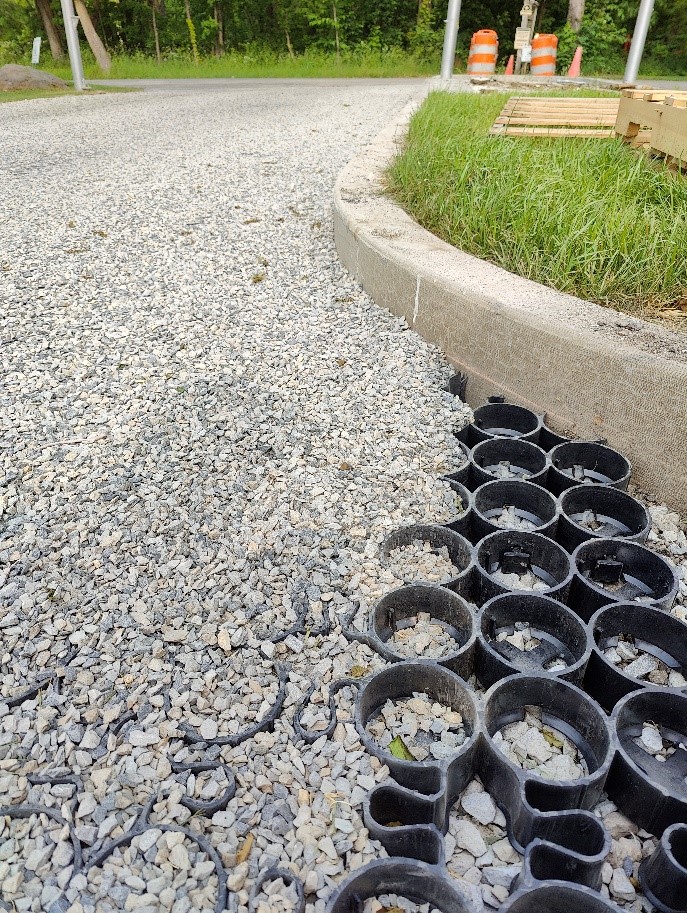 Figure 2. Permeable pavers filled with gravel were newly installed in June 2023 at our entrance driveway to allow water infiltration and prevent nutrient runoff.