The Wilderness Center educates our community on issues related to our natural world, preserves and protects natural lands for future generations, inspires our neighbors to become active in making small changes in their own backyards and encourages them to join us as advocates for our natural world.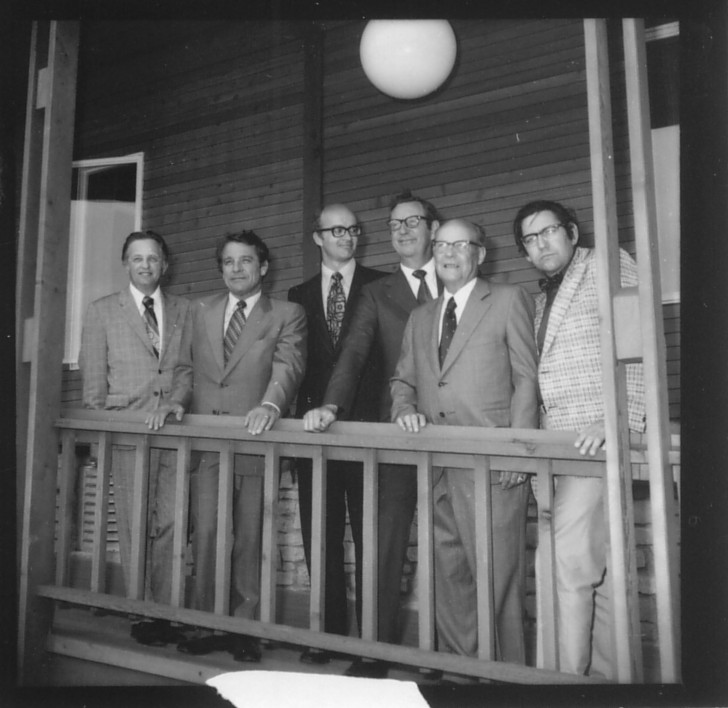 Founded in 1964

Thanks to a humble beginning with the estate of Charlie Sigrist and attorney, retired U.S. Rep. Ralph Regula, Dr. Charles King from Malone College and Arnold Fritz, president of the Canton Audubon Society, The Wilderness Center (TWC) has grown from a dream into a community treasure. Dr. Charles King and Arnold Fritz saw the need for a nature center in northeast Ohio. Although they didn't yet have money to make an offer, when they found out about the Sigrist land, they approached Regula with interest, hope and a concept.

King and Fritz saw that property could effectively serve the surrounding areas, but learned that a strip mining company was also interested. Regula cared deeply about the environment and wanted to preserve the property's pristine forests, so he requested a grant from the Timken Foundation to assist King and Fritz with the formation of TWC. The Timken Foundation donated $67,500 for the purchase of the Sigrist lands and the adjacent Warstler property. The Stark County Foundation, the Canton Garden Center, Dr. Tom Soehnlen and Bernice McKenzie Frease, a state representative, also contributed toward the purchase. The Wilderness Center

Growth through the years

The first professional staff were hired in 1965. In 1974, TWC constructed the Interpretive Building located on the 600 acre Headquarters property in Wilmot, Ohio, which was then expanded with an addition in 2000. The building continues to provide a focal point for the Center's many activities. In addition to its Interpretive Building, TWC's headquarters today boast 10 miles of hiking trails, an Astronomy Education Building featuring a digital planetarium and observatory, a Native Plant Nursery and a Nature Playscape. TWC is open to the public year round and admission is free.

There have been four executive directors in TWC's more than 50-year history. Jeremy Felland served as the first leader of the organization, followed in 1981 by Gordon Maupin. Dr. Jeffrey R. Corney assumed the role in 2014 and Jeanne M. Gural was appointed to the position in 2019. Through these changes, the Center's commitment to the community has been constant.

Today and tomorrow

Today, The Wilderness Center remains relevant and continues to stay ahead of the curve through innovative approaches to environmental science education and land conservation. TWC teaches the next generation to appreciate our natural world through school classes and educational programs for children and families, while also offering a variety of classes, workshops and clubs to interest learners of all ages, including virtual learning opportunities and programs in the surrounding community.

What started as a mere 251 acres in 1964 has become more than 3,380 acres of agricultural land, forest, meadow, wetland and prairie in seven counties. TWC also operates a revolving land fund to assist other conservation organizations in obtaining critical parcels of land, and guides the management of nearly 15,000 acres of privately owned forest through TWC Consulting Forestry.

Through the Backyard Habitat Initiative and Dark Skies Conservation programs, TWC serves as a guide and resource to help our neighbors take small steps toward positive changes for the benefit of our community. TWC's conservation burial ground, Foxfield Preserve, brings the peace of nature to those experiencing loss and grief. An environmentally-friendly alternative to modern burial, Foxfield Preserve also preserves natural land and provides sustainable funding for TWC's conservation efforts.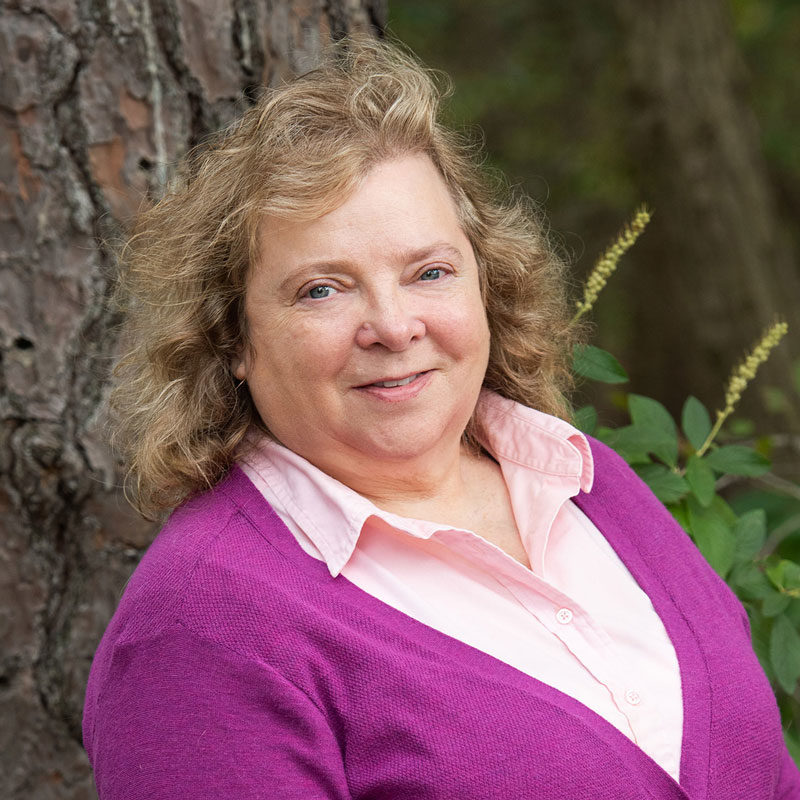 Jeanne was appointed TWC Executive Director in 2019. Prior to that Jeanne had served as Executive Director of the Woodford Cedar Run Wildlife Refuge in Medford, New Jersey, since 2009. Her oversight of Cedar Run included the Woodford Nature Center, an outdoor Wildlife Housing Area with more than 60 native residents and a Wildlife Rehabilitation Hospital. Prior to joining Cedar Run, she served as Director of Preserves and Facilities at The Nature Conservancy and as Habitat Restoration Program Manager at Rutgers University. Jeanne holds a Bachelor of Science degree in Organismal Biology and Biological Anthropology from Pitzer College in Claremont, Calif., and has completed graduate work in Ecology, Plant Identification, Wildlife Ecology and Habitat Restoration.
Director of Forestry Services
Adam has been with The Wilderness Center since TWC Consulting Forestry was launched in 2007. In that time he has developed a startup business into a successful forestry consulting firm which is known throughout Ohio for their contributions to sustainable resource management and development. Adam is dedicated to aiding private forest land owners with the management of their woodlands. His experience and breadth of knowledge make him an invaluable guide for timber harvest administration, long term management planning, property tax programs, and a host of other services that TWC Consulting Forestry offers.
In March of 2021, Adam received the award of "Outstanding Individual in Private Service" in the field of forestry by the Ohio Forestry Association. He has also been recognized on multiple occasions for his contributions to the Society of American Foresters and The Ohio Tree Farm Program. He currently serves on the Executive Committee for the Ohio SAF and is the program administrator for the Ohio Tree Farm Program.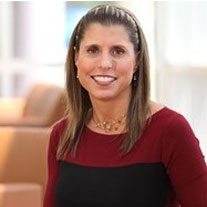 Director of Finance and Human Resources
Carolyn was hired as the Finance and HR Coordinator in February 2020 but actually started working with TWC on a subcontract basis since Oct 2019. Prior to joining TWC, Carolyn worked for REA & Associates in the Client Advisory Services department. While at REA, she served many clients in many different industries taking care of their accounting, payroll and tax needs.  Carolyn received her Bachelor of Science in Accounting from the University of Akron and completed her CPA certification with the Accountancy Board of Ohio. Carolyn is a member of the Ohio Society of CPA's and the American Institute of Certified Public Accountants. Outside of TWC, Carolyn enjoys running, reading and playing with her black labs.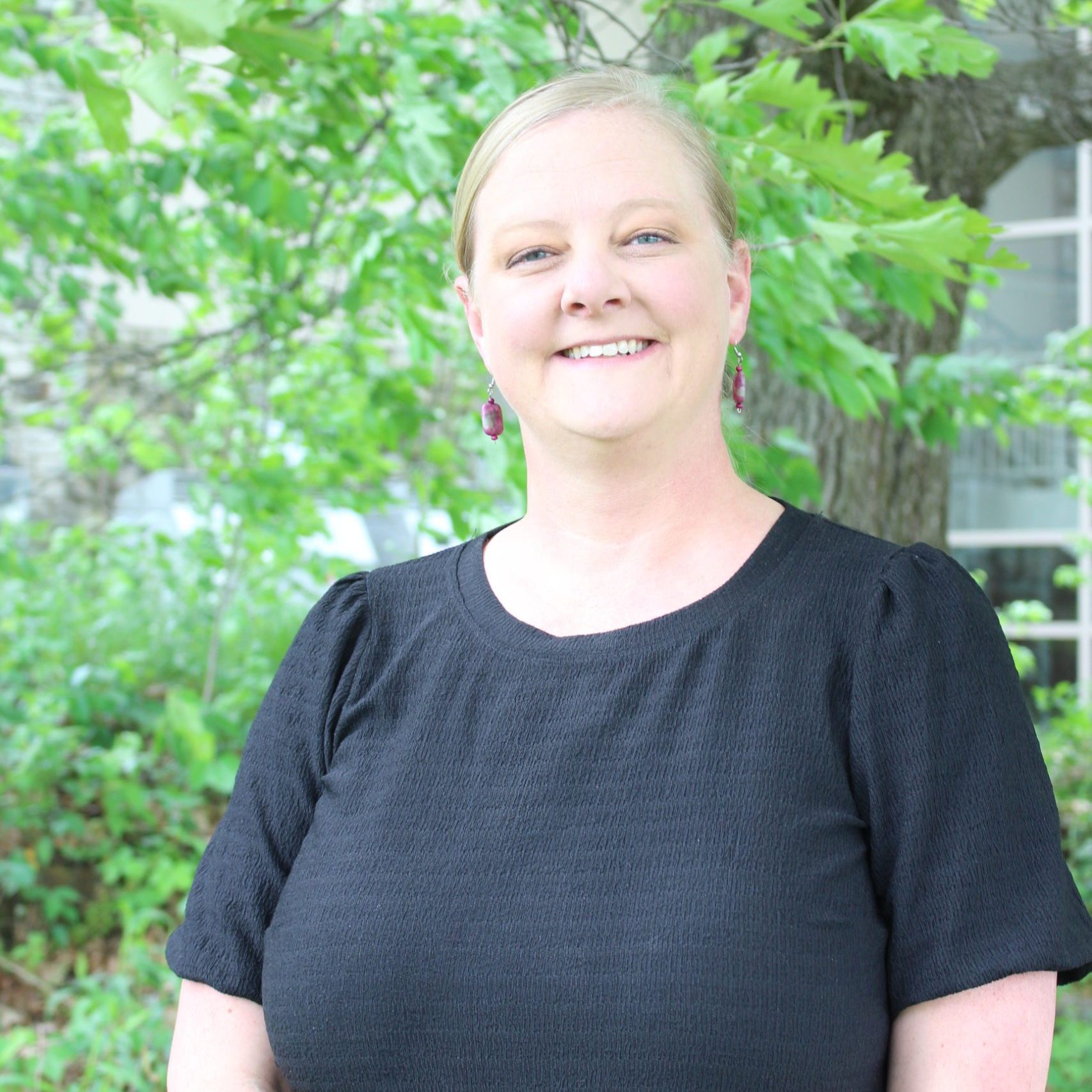 Maureen joined TWC in May of 2022. She has been fundraising for non-profits for over a decade. She comes to us after a long history of work in non-profits in the Stark County region. She holds a B.A in Psychology from Millsaps College and a J.D. from Mississippi College School of Law, both located in Jackson, Mississippi. Maureen currently resides in Canal Fulton, and she loves joining her family and friends in taking advantage of everything her community and surrounding areas have to offer. In her free time, you can find her volunteering with different organizations in the area, or planning local fundraisers and events.
Foxfield Preserve Associate Director
Hannah Mann joined the Foxfield team in October of 2021. A graduate of Hiram College, Hannah received her Bachelor's degree in Biomedical Humanities in 2020. She is expected to graduate from NEOMED in the spring of 2022 with her Master's in Medical Ethics & Humanities. What Hannah values most in her educational background has been the opportunity to listen and share stories with the goal of creating more empathetic care providers.
Prior to joining the Foxfield team, Hannah's experience includes working with the ACLU of Ohio on youth healthcare rights, Advocates for Youth and the effort to expand healthcare education at the federal level, and a variety of social services in the death care and youth development sectors.
When she isn't studying or working, Hannah enjoys reading, painting, and playing Dungeons & Dragons with her friends (fun fact: her group has been playing for nearly 9 years).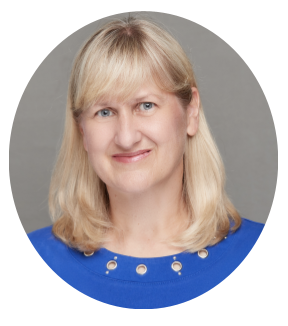 Jennifer joins The Wilderness Center after a teaching career in Tennessee. Most recently Jennifer was a secondary science teacher, where she used real environmental problems to engage students in science learning and problem solving. After recognizing that many students had limited interaction with nature, she brought nature to her students by building an indoor pond habitat in her classroom. Prior to working in formal education, Jennifer worked in informal education as a horse trainer and riding instructor. Jennifer grew up in nearby Cuyahoga County and earned her bachelor's degree from the College of Wooster. She holds a master's degree in chemistry from the University of Rochester and a master's degree in curriculum and instruction from the University of Memphis.
Conservation Manager; Senior Biologist
Gary joined The Wilderness Center in 2008. During his tenure he has focused on habitat restoration, conservation planning, prescribed fire, mapping and representing TWC within the regional conservation community as liaison to the Lake Erie Allegheny Partnership for Biodiversity.
Gary was previously employed with the Ohio Chapter of the Nature Conservancy where he was the project manager of the Big Darby Creek headwaters restoration project and created conservation plans for several TNC nature preserves. Prior to that, Gary was employed by the US Fish And Wildlife Services (USFWS) at Merritt Island NWR where his work included monitoring nesting seas turtles, shorebirds, bald eagle nesting sites, establishing a refuge-wide Florida scrub-jay monitoring program and serving as a wildland fire fighter. He also worked with USFWS at the Vero Beach Ecological Services office where he worked to protect threatened and endangered species, while also taking part in the south Florida Coastal Program that included habitat restoration and research projects.
Gary received his Master of Science degree with a concentration in wildlife ecology, conducting a two year research project that studied the effects of protected riparian buffers on avian communities in an agricultural landscape at California University of Pennsylvania, where he was awarded the Commonwealth of Pennsylvania University Biologist Award as outstanding senior in the life sciences
Building and Grounds Manager
Rodney describes himself as "just a working man."  He has a degree in forestry and is a licensed arborist, certified professional firefighter, and emergency medical technician.  He was self-employed for over 25 years as the owner/operator of his own company that provided construction, property maintenance, and tree services.
In his spare time he is involved in Boy Scouts as scoutmaster, merit badge counselor, and has helped with several Eagle Scout projects.  He is an avid outdoorsman that enjoys hunting, fishing, and camping.
Finance and Data Entry Assistant
April joined the Wilderness Center team in March of 2022. Her career includes over 25 years of accounting and customer service experience. She is grateful to be able to spend her days at The Wilderness Center where she has so many fond memories growing up just down the street.
April loves spending time with her family, and helping during special events at her family-owned grocery store. She spends most of her free time visiting, learning, and sharing her love of Disney with anyone she can.
Terri enjoyed participating in family programs with her two boys at TWC for many years. While teaching preschool in Orrville she developed an interest in nature education, taking graduate coursework in the field to update her teaching license. She completed the Ohio Certified Volunteer Naturalist class and became a docent before joining the staff in 2015. Terri enjoys leading the Storytime Sprouts programs and teaching many of the school field trip classes. She delights in those moments when young students excitedly discover something new, master a practiced skill or witness nature in action.
Community Outreach Coordinator
Carrie has worked for over 20 years. Carrie grew up in Holmes County, wandering the fields and playing in the creek. Carrie graduated from Hiram College, served as a research assistant in Trinidad, Suriname, and Alaska, and worked at an outdoors school in Massachusetts before returning to Holmes County to begin work at TWC. Her passions include all creatures weird or slimy and connecting people of all ages with the amazing nature stories unfolding in their own backyards and neighborhoods.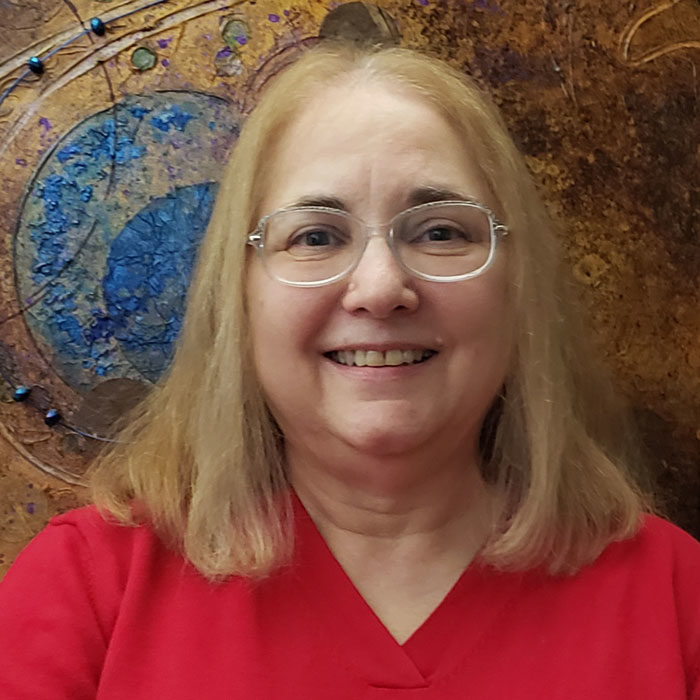 Dark Sky Initiative Coordinator; Astronomy Education Specialist

Robin joined TWC's Education Staff in 2017 after many years as a volunteer and board member.  She graduated from Mount Union with a BS in Physics and Astronomy.  In addition to a long career in the energy industry, she served as Science Director at the McKinley Museum.  She helped to found and nurture the Wilderness Center Astronomy Club for over 25 years.  In particular, she contributed to many educational efforts including Astronomy Days, planetarium education, outreach programs and the building of TWC's Astronomy Education Building. 
Tiffany Leeper grew up on a small family farm in rural Ohio.  Her early experiences in agriculture and interacting with the natural world shaped her broad view of how human activities impact ecosystems.  She earned a Masters of Public Administration with a specialization in Environmental Management from Bowling Green State University. 
Tiffany's true passions are working with organizations that directly influence conservation and sustainability and building relationships across the community to make a positive impact in environmental quality.    She is currently a founding board member of FoodSphere, the Entrepreneurial Center at Local Roots in Wooster whose mission is to champion sustainable agriculture and food production.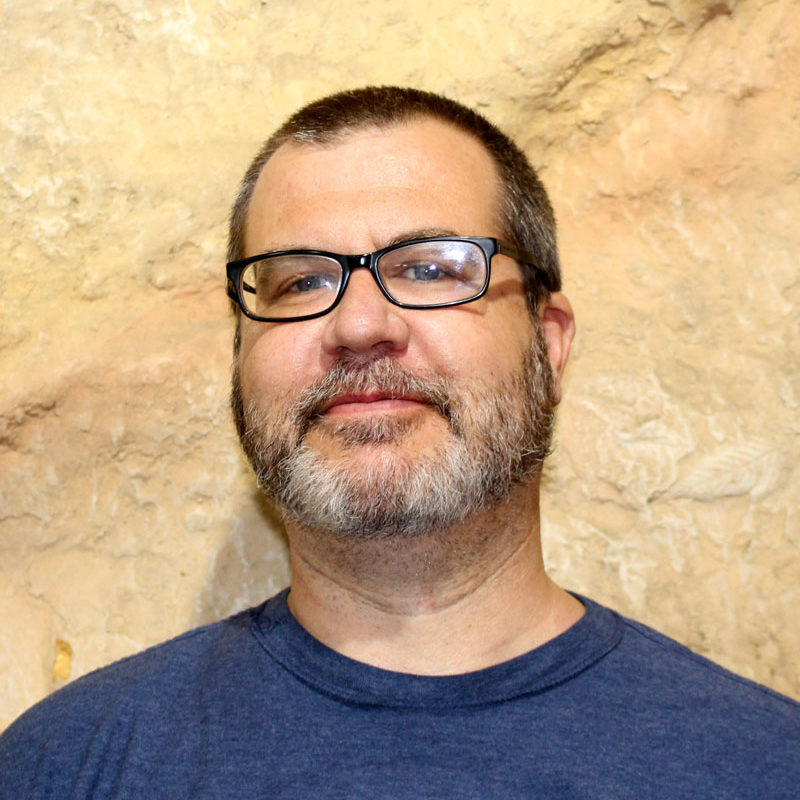 Paul has been working as a part time custodian at the Wilderness Center since 2007.
He lives in Beach City with his wife, Johanna, two children, Abbie and Jake, two dogs, Lucy and Roxy, and two cats, Rose and Bella.
Karrie McAllister has been with TWC since 2015. She graduated with a degree in geology from The College of Wooster and will always be the one to stop and look at rocks while teaching school groups. She and her family live in Orrville, and when she's not working she enjoys staying active with fitness, hiking, and skiing. 
Alex is TWC's land steward. He spends most of his working time at TWC's satellite preserves. His tasks include ecological monitoring and management, trail maintenance and upkeep, and maintaining public relations and TWC land holdings associates.
Alex has been a volunteer for The Wilderness Center since 2016, and a seasonal intern in 2018 and 2019. Graduating from Hocking College in 2016, Alex received his associate degree in Wildlife Resources Management. In 2019 he graduated from West Virginia University as a Bachelor of Applied Sciences in Wildlife and Fisheries Resources Management, with a minor in Conservation ecology.
Alex is an avid birder and fisherman and loves sharing his experiences and knowledge with others.
Krista grew up in rural Portage County, where she played in the creek and canoed on her family's pond spying on turtles and capturing frogs. Inspired by naturalist programs as a child, she set up her own "nature center" in the family camper. Today, Krista has a bachelor's degree in environmental conservation and an associate's in veterinary technology, both from Kent State University. She is a registered vet tech and a wildlife rehabber with Clover Field Wildlife Care. She also has her own education permit with the Ohio Division of Wildlife. She cares for her own wildlife ambassadors such as the groundhogs and opossums who are featured in many of The Wilderness Center's programs. Krista came to work at The Wilderness Center in 2014, after falling in love with the place while attending its Ohio Certified Volunteer Naturalist program.
Joyce joined our team in 2019. Prior to coming to TWC, Joyce was a General Manager at a local hotel for 13 years and prior to that was a Volunteer Coordinator for 6 years at a Therapeutic Horseback Riding Center while living in Tennessee.
Joyce grew up in Dover before moving to Bristol TN, within the Cherokee National Forest, raising her 4 children to enjoy gardening and outdoor play. Joyce now has 7 grandchildren that she enjoys spending her extra time with.
Melanie lives in Brewster with her two amazing children, great husband who keeps her grounded, and cat Fat Boy who look like Garfield. She enjoys baking, gardening, boating and fishing. Growing up just 1 mile from The Wilderness Center, she never imagined she would be so lucky as to actually work there!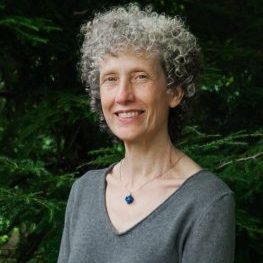 Foxfield Preserve Operations Associate
Barbara became a member of TWC in 2007 when her family moved to Ohio, at which time she began regularly attending events with her then three and five year old children. Since that time Barbara has viewed TWC as an essential support in raising her children with a love of Nature.
Barbara firmly believes in the power of nature to soothe and heal. She has personally experienced the potential of the Foxfield Preserve to be a nurturing place for families, as she buried a family member in the Forest area in 2010.
Her professional career has covered projects in energy policy and research, government-led energy efficiency projects, and soil and water conservation. She has an interest in religious studies and anthropology. Barbara is an active volunteer: teacher and leader for a homeschool co-op, a poll worker, a member of the Education committee for The Wilderness Center, and costume manager for Ballet Wooster. She lives in Wooster with her husband and two children.
Board Of Directors
Roger Baker, President
Herb Broda
Annette Feltes
George Film, First Vice President
George Goldsworthy
Justin Greenfelder
Jason Justus
Judith Kenny
Lola Lewis
Brenda Linnick, Second Vice President
Chuck McClaugherty
Arlene Nussbaum, Secretary
Jean Paddock
Tim Regula