The Wilderness Center educates our community on issues related to our natural world, preserves and protects natural lands for future generations, inspires our neighbors to become active in making small changes in their own backyards and encourages them to join us as advocates for our natural world.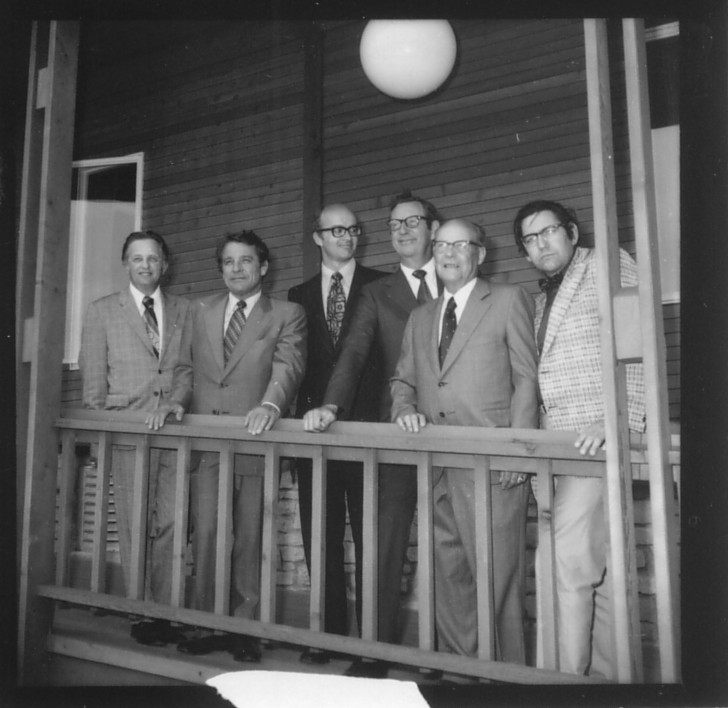 Founded in 1964

Thanks to a humble beginning with the estate of Charlie Sigrist and attorney, retired U.S. Rep. Ralph Regula, Dr. Charles King from Malone College and Arnold Fritz, president of the Canton Audubon Society, The Wilderness Center (TWC) has grown from a dream into a community treasure. Dr. Charles King and Arnold Fritz saw the need for a nature center in northeast Ohio. Although they didn't yet have money to make an offer, when they found out about the Sigrist land, they approached Regula with interest, hope and a concept.

King and Fritz saw that property could effectively serve the surrounding areas, but learned that a strip mining company was also interested. Regula cared deeply about the environment and wanted to preserve the property's pristine forests, so he requested a grant from the Timken Foundation to assist King and Fritz with the formation of TWC. The Timken Foundation donated $67,500 for the purchase of the Sigrist lands and the adjacent Warstler property. The Stark County Foundation, the Canton Garden Center, Dr. Tom Soehnlen and Bernice McKenzie Frease, a state representative, also contributed toward the purchase. The Wilderness Center

Growth through the years

The first professional staff were hired in 1965. In 1974, TWC constructed the Interpretive Building located on the 600 acre Headquarters property in Wilmot, Ohio, which was then expanded with an addition in 2000. The building continues to provide a focal point for the Center's many activities. In addition to its Interpretive Building, TWC's headquarters today boast 10 miles of hiking trails, an Astronomy Education Building featuring a digital planetarium and observatory, a Native Plant Nursery and a Nature Playscape. TWC is open to the public year round and admission is free.

There have been four executive directors in TWC's more than 50-year history. Jeremy Felland served as the first leader of the organization, followed in 1981 by Gordon Maupin. Dr. Jeffrey R. Corney assumed the role in 2014 and Jeanne M. Gural was appointed to the position in 2019. Through these changes, the Center's commitment to the community has been constant.

Today and tomorrow

Today, The Wilderness Center remains relevant and continues to stay ahead of the curve through innovative approaches to environmental science education and land conservation. TWC teaches the next generation to appreciate our natural world through school classes and educational programs for children and families, while also offering a variety of classes, workshops and clubs to interest learners of all ages, including virtual learning opportunities and programs in the surrounding community.

What started as a mere 251 acres in 1964 has become more than 3,380 acres of agricultural land, forest, meadow, wetland and prairie in seven counties. TWC also operates a revolving land fund to assist other conservation organizations in obtaining critical parcels of land, and guides the management of nearly 15,000 acres of privately owned forest through TWC Consulting Forestry.

Through the Backyard Habitat Initiative and Dark Skies Conservation programs, TWC serves as a guide and resource to help our neighbors take small steps toward positive changes for the benefit of our community. TWC's conservation burial ground, Foxfield Preserve, brings the peace of nature to those experiencing loss and grief. An environmentally-friendly alternative to modern burial, Foxfield Preserve also preserves natural land and provides sustainable funding for TWC's conservation efforts.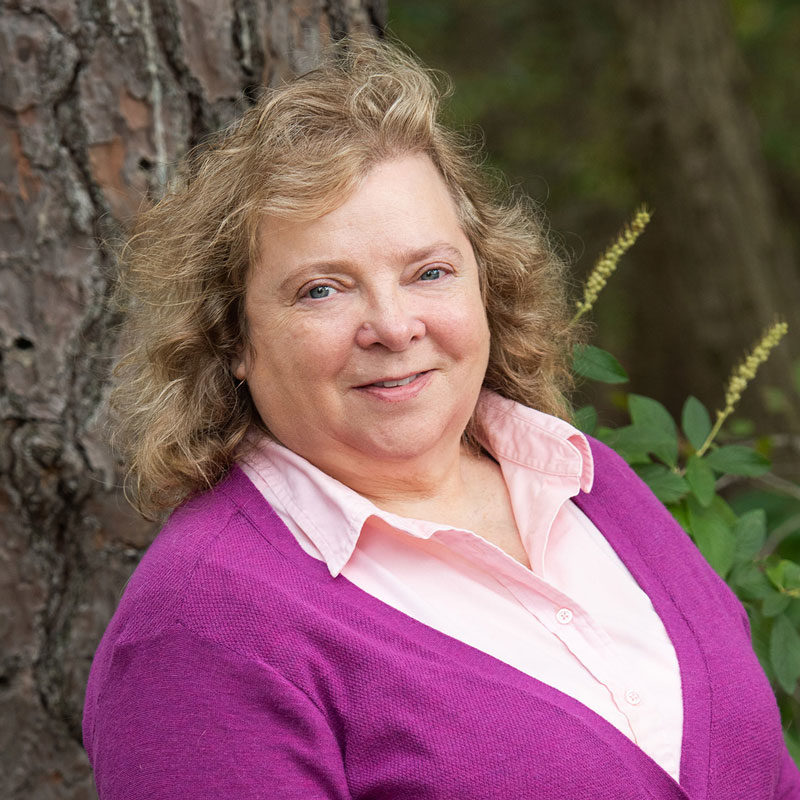 Jeanne was appointed TWC Executive Director in 2019. Prior to that Jeanne had served as Executive Director of the Woodford Cedar Run Wildlife Refuge in Medford, New Jersey, since 2009. Her oversight of Cedar Run included the Woodford Nature Center, an outdoor Wildlife Housing Area with more than 60 native residents and a Wildlife Rehabilitation Hospital. Prior to joining Cedar Run, she served as Director of Preserves and Facilities at The Nature Conservancy and as Habitat Restoration Program Manager at Rutgers University. Jeanne holds a Bachelor of Science degree in Organismal Biology and Biological Anthropology from Pitzer College in Claremont, Calif., and has completed graduate work in Ecology, Plant Identification, Wildlife Ecology and Habitat Restoration.
Director of Forestry Services
Adam has been with The Wilderness Center since TWC Consulting Forestry was launched in 2007. In that time he has developed a startup business into a successful forestry consulting firm which is known throughout Ohio for their contributions to sustainable resource management and development. Adam is dedicated to aiding private forest land owners with the management of their woodlands. His experience and breadth of knowledge make him an invaluable guide for timber harvest administration, long term management planning, property tax programs, and a host of other services that TWC Consulting Forestry offers.
In March of 2021, Adam received the award of "Outstanding Individual in Private Service" in the field of forestry by the Ohio Forestry Association. He has also been recognized on multiple occasions for his contributions to the Society of American Foresters and The Ohio Tree Farm Program. He currently serves on the Executive Committee for the Ohio SAF and is the program administrator for the Ohio Tree Farm Program.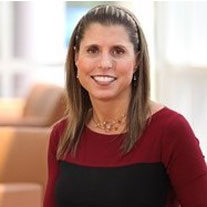 Director of Finance and Human Resources
Carolyn was hired as the Finance and HR Coordinator in February 2020 but actually started working with TWC on a subcontract basis since Oct 2019. Prior to joining TWC, Carolyn worked for REA & Associates in the Client Advisory Services department. While at REA, she served many clients in many different industries taking care of their accounting, payroll and tax needs.  Carolyn received her Bachelor of Science in Accounting from the University of Akron and completed her CPA certification with the Accountancy Board of Ohio. Carolyn is a member of the Ohio Society of CPA's and the American Institute of Certified Public Accountants. Outside of TWC, Carolyn enjoys running, reading and playing with her black labs.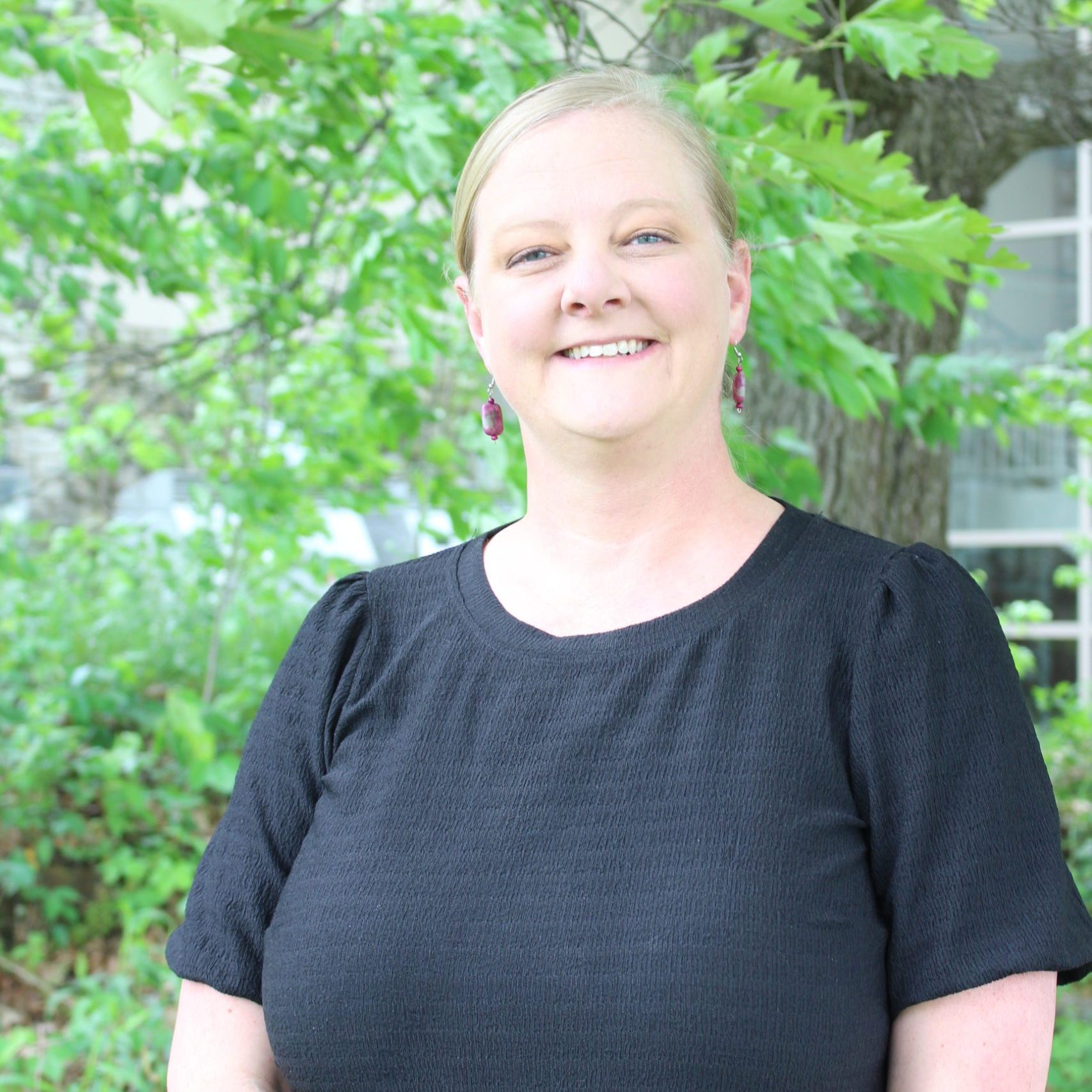 Maureen joined TWC in May of 2022. She has been fundraising for non-profits for over a decade. She comes to us after a long history of work in non-profits in the Stark County region. She holds a B.A in Psychology from Millsaps College and a J.D. from Mississippi College School of Law, both located in Jackson, Mississippi. Maureen currently resides in Canal Fulton, and she loves joining her family and friends in taking advantage of everything her community and surrounding areas have to offer. In her free time, you can find her volunteering with different organizations in the area, or planning local fundraisers and events.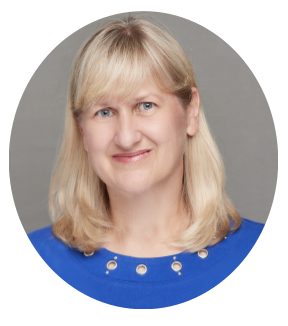 Jennifer joins The Wilderness Center after a teaching career in Tennessee. Most recently Jennifer was a secondary science teacher, where she used real environmental problems to engage students in science learning and problem solving. After recognizing that many students had limited interaction with nature, she brought nature to her students by building an indoor pond habitat in her classroom. Prior to working in formal education, Jennifer worked in informal education as a horse trainer and riding instructor. Jennifer grew up in nearby Cuyahoga County and earned her bachelor's degree from the College of Wooster. She holds a master's degree in chemistry from the University of Rochester and a master's degree in curriculum and instruction from the University of Memphis.
Foxfield Preserve Associate Director
Hannah Mann joined the Foxfield team in October 2021. Her educational background includes a Bachelor's degree in Biomedical Humanities and a Master's degree in Medical Ethics from Northeast Ohio Medical University. Before joining the Foxfield team, Hannah's experience includes working with the ACLU of Ohio on youth healthcare rights, Advocates for Youth and the effort to expand healthcare education at the federal level, and a variety of social services in the death care and youth development sectors.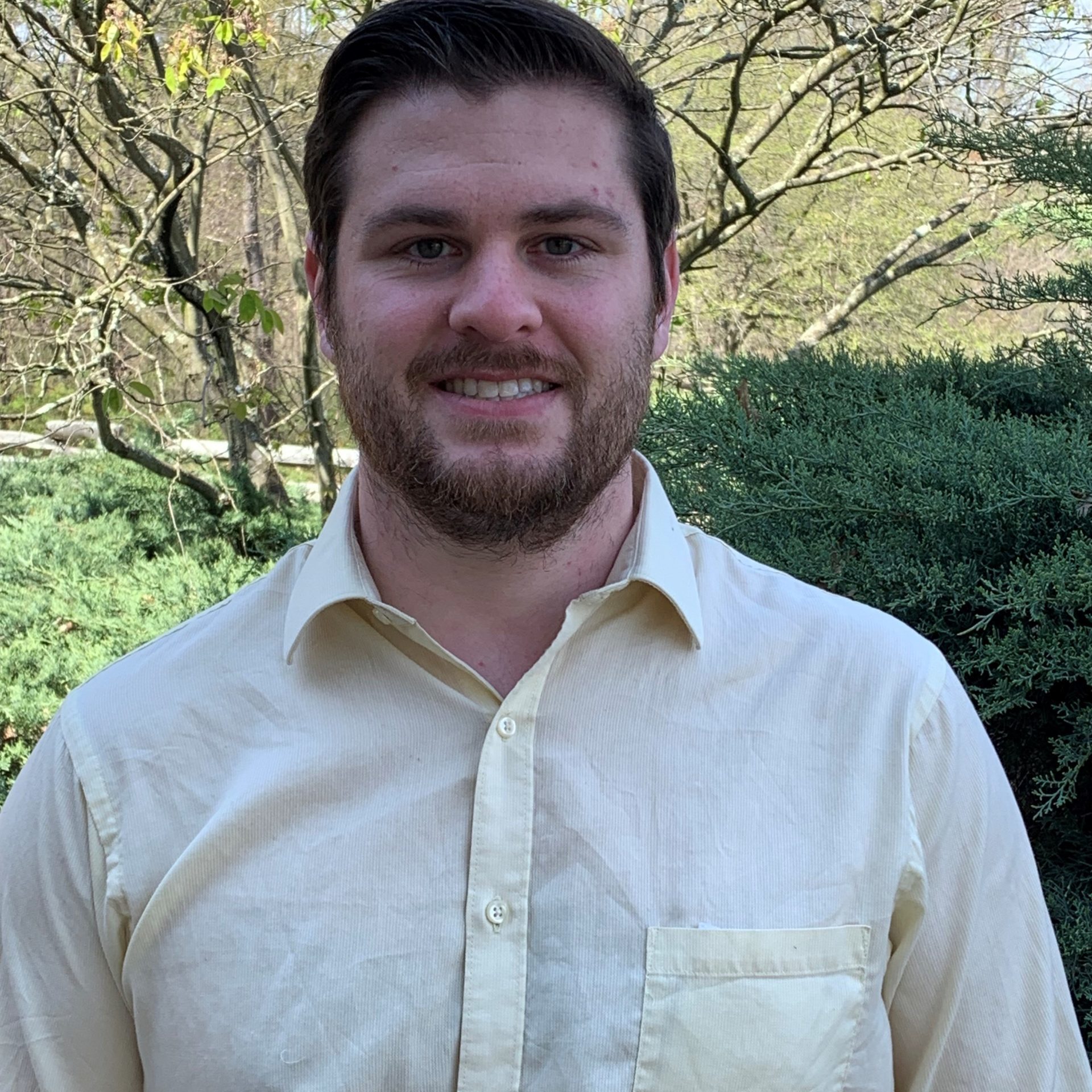 Associate Director of Conservation
Dan joined The Wilderness Center in April 2023 as the Associate Director of Conservation and Land Management. Prior to that, Dan was the Forest Health Project Coordinator for Cleveland Metroparks where he worked to understand forest conditions, particularly those vulnerable to pests, pathogens, and climate change. Before that, Dan worked on stream and pond surveys, plant care, and biogeochemistry research at Holden Forests & Gardens and Cleveland Museum of Natural History.
Dan received his bachelor's of science in biology from Cleveland State University and his master's of science in biology from University of Central Florida where he focused on population genetics of coral reef gobies. In his spare time, Dan enjoys playing video and board games, spending time with his wife and 4 pets, and DIY projects.
Finance & Data Entry Associate
April joined the TWC team in March of 2022. Her career has over 25 years of accounting and customer service experience. April is excited to be able to mix her professional experience with her passion for protection and preservation of the environment for future generations. Being a local to The Wilderness Center where she grew up just down the road, she has many fond memories to share.
April loves spending her down time with her family and friends. She spends most of her free time either visiting Disney parks, learning the history of Walt Disney, or sharing her love of Disney travel planning through social media.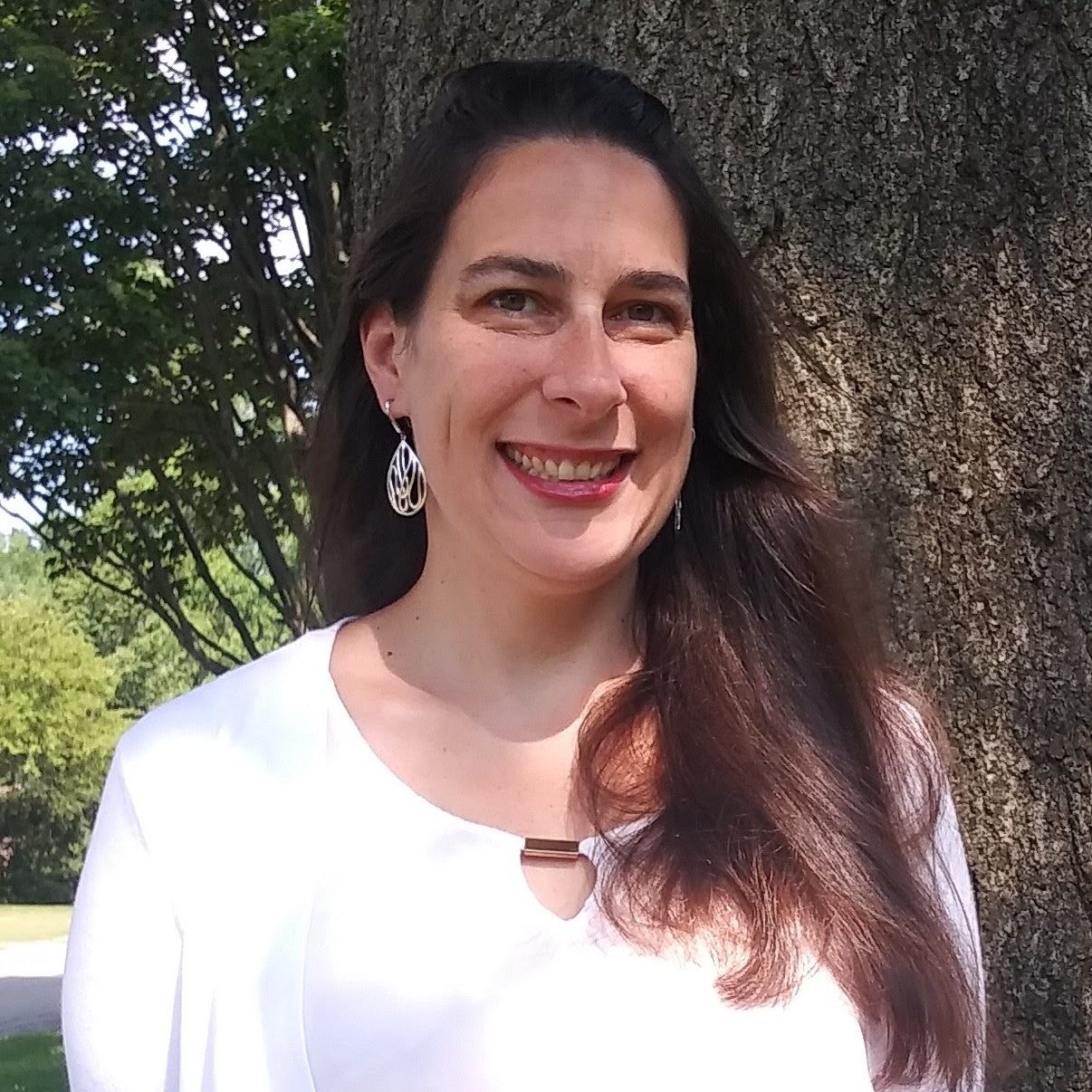 Laura joined The Wilderness Center as Development Coordinator in January 2023. Her previous employment in the nonprofit sector includes 15 years with the Akron Art Museum where she was most recently Visitor Experience Manager. During her years of experience in the museum's Advancement Department she participated in various fundraising efforts and earned revenue initiatives. Laura earned a Bachelor of Science in Anthropology from Kent State University and is currently pursuing a Master of Business Administration through Walsh University. When she is not studying or working, Laura likes gardening, particularly with native plants that benefit birds, bees, and butterflies. Laura loves spending time outdoors, whether going on an afternoon hiking adventure with family and friends or just taking a short solitary stroll.
Store Clerk & Admin Assistant
Sandy joined TWC team in April 2023.
She has worked as an Administrative Assistant in a Preschool/Daycare setting in Massillon and was also Office Manager at a Qualcomm service center in Canton.
She most recently worked for almost 19 years in the safety department at a trucking company in the Fairlawn area.
She grew up in West Virginia, where she lived on a farm and fell in love with all the animals.
She's married to the same man she fell in love with as a teenager. They have a son, a grandson, a granddaughter and a cat.
In her spare time she feeds and watches the birds, squirrels, deers, groundhogs and a possum that regularly visits to eat.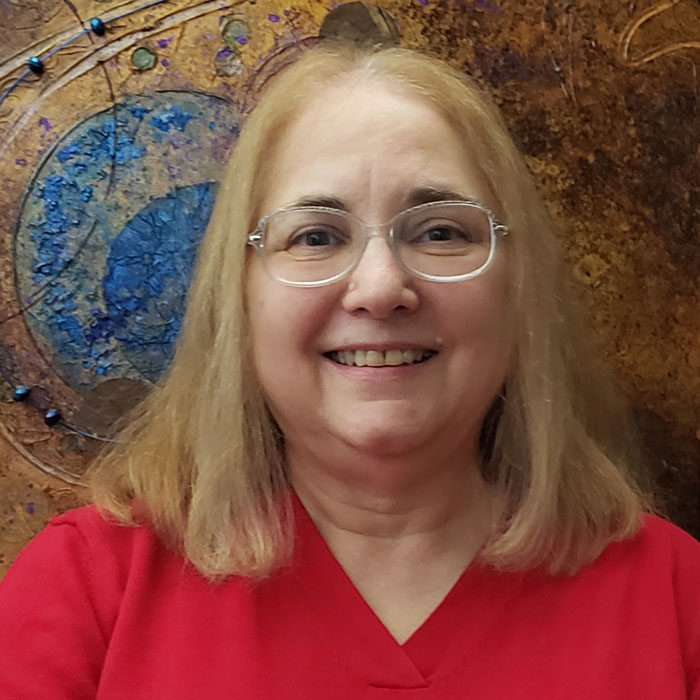 Dark Sky Initiative Coordinator; Astronomy Education Specialist

Robin joined TWC's Education Staff in 2017 after many years as a volunteer and board member.  She graduated from Mount Union with a BS in Physics and Astronomy.  In addition to a long career in the energy industry, she served as Science Director at the McKinley Museum.  She helped to found and nurture the Wilderness Center Astronomy Club for over 25 years.  In particular, she contributed to many educational efforts including Astronomy Days, planetarium education, outreach programs and the building of TWC's Astronomy Education Building.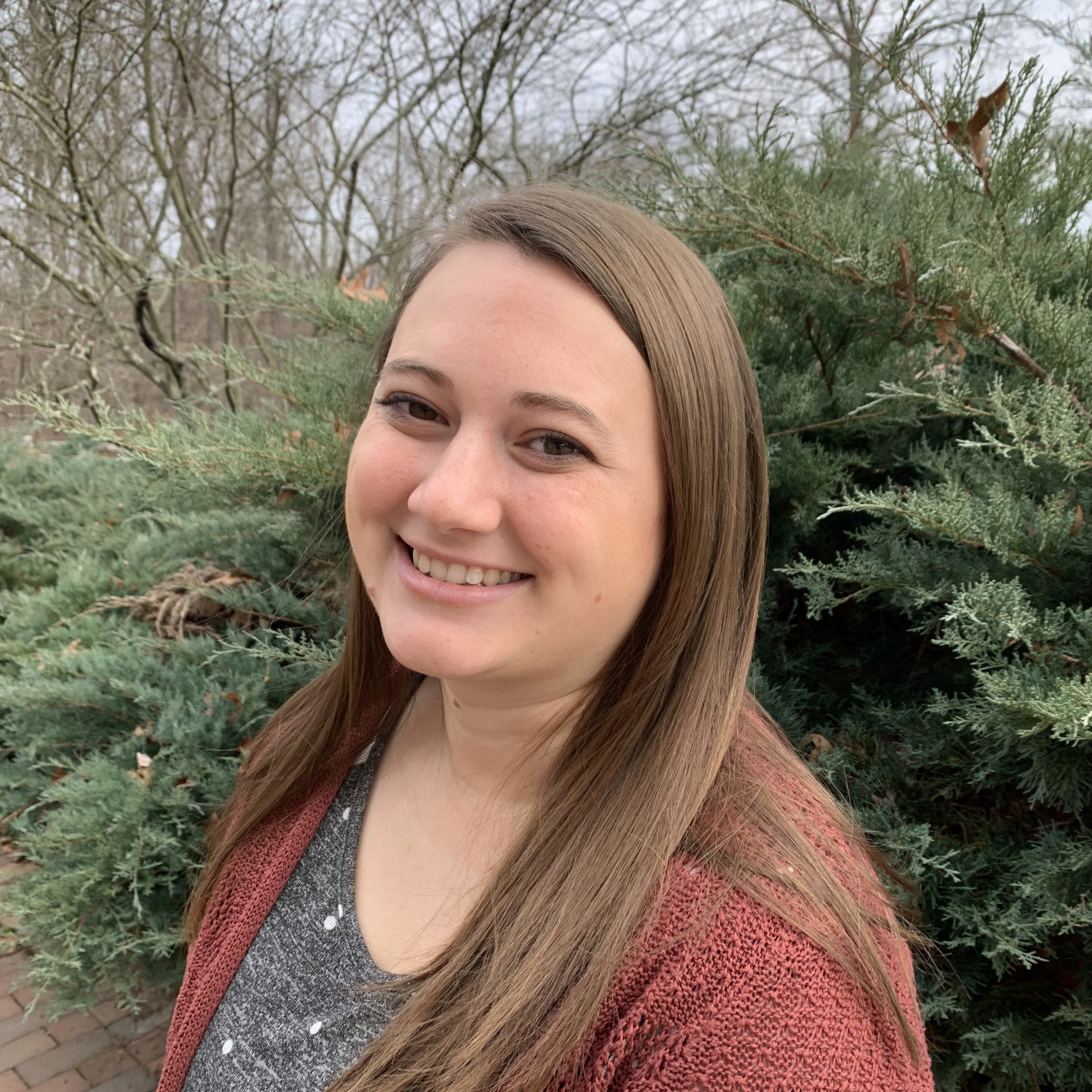 Lindsey joins The Wilderness Center with several years of working experience in non-profit organizations including 3 years as the Executive Assistant at Twin City Medical Center in Dennison, Ohio and 4 years as Operations Coordinator at Big Brothers Big Sisters of East Central Ohio in New Philadelphia, Ohio. Lindsey has a certificate in Office Technology and graduated from Buckeye Career Center in 2013. 
She grew up in Tuscarawas County, Ohio and currently lives in New Philadelphia with her husband, Chase, her sons, Deegan and Kade, and her cat, Grace. Lindsey enjoys gardening, fishing, watching Football, playing video games and reading books with her family.
Zac is a recent Magna Cum Laude graduate with a B.S. in Environmental Science, specializing in conservation and natural resources. Throughout his undergraduate studies, he held leadership positions in both the Outdoors Club and the Student Engagement Council, where he motivated students to engage with the natural world and actively organized volunteer events. Currently, he is pursuing a master's degree in Environmental Science, focusing on invasive species, alongside earning a master certification in Fire Ecology, Management & Technology. In addition, he holds certifications in Data Analytics and Geographic Information Systems.
With a diverse professional background, Zac successfully ran his own sporting goods business for several years. Utilizing the skills acquired, he worked with other companies to implement waste reduction programs and various green initiatives along with other tasks. In his spare time, Zac volunteers with the Ohio Sierra Club and Friends of Wooster Memorial Park. His personal interests include backpacking, working out, woodworking, kayaking, hiking, reading, and gardening in his native species yard.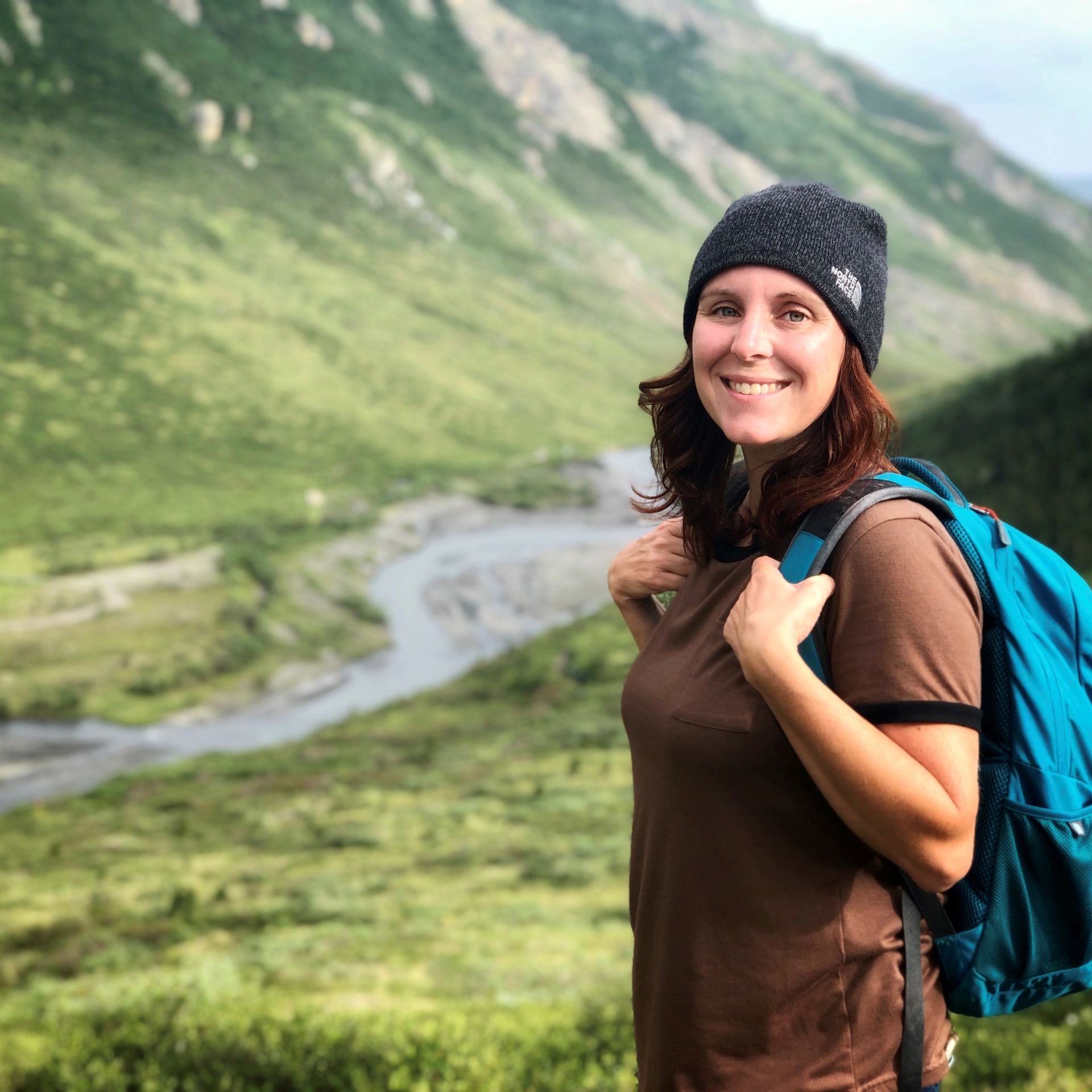 Environmental Education Specialist
Michelle joined The Wilderness Center in March of 2023. She has an extensive background in educational programming and animal care. Previous positions include running programs and clubs for the Mentor Public Library, managing the wildlife center at the Cleveland Museum of Natural History, working as an assistant at a veterinary hospital, public interpretation and pachyderm keeping at the Columbus Zoo & Aquarium, and teaching abroad at a school system in Japan. She holds a master's degree in environmental studies from Cleveland State University and a bachelor's degree in sociology from Ohio University. Her hobbies include photography, traveling, and adventuring outdoors with her Catahoula leopard dog.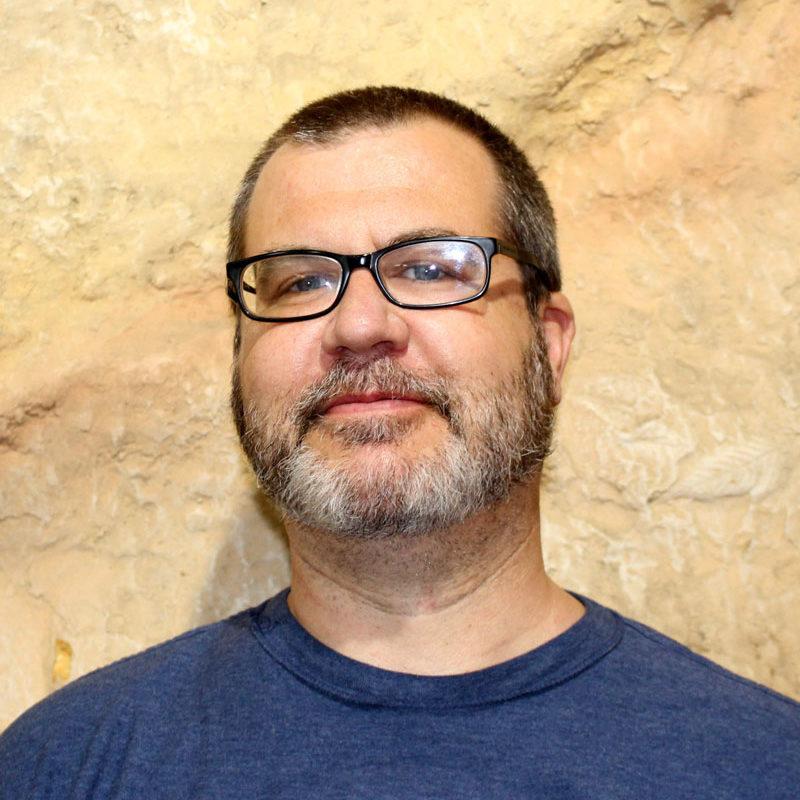 Paul has been working as a part time custodian at the Wilderness Center since 2007.
He lives in Beach City with his wife, Johanna, two children, Abbie and Jake, two dogs, Lucy and Roxy, and two cats, Rose and Bella.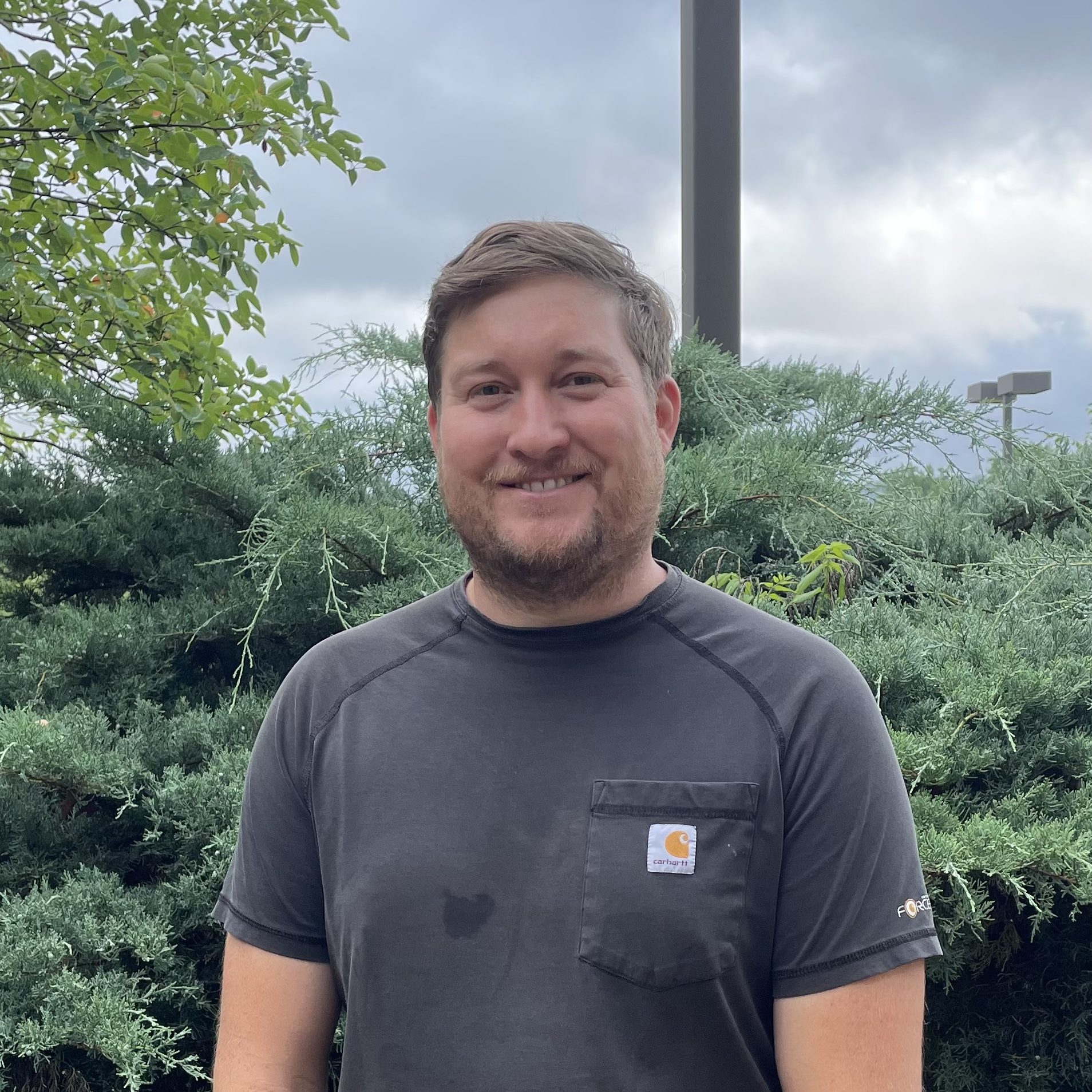 Building & Grounds Maintenance Manager
Josh joined the Wilderness Center in June 2023 as the Building and Grounds Manager. He has worked in the electrical trade for 15 years and brings experience in project management. Josh also previously worked as a crew leader for Portage Park District maintaining parks and trails. He holds an associate degree in electrical trade technology and completed a 5-year apprenticeship to become a journeyman electrician. In his spare time, he likes hiking, camping, and spending time with his wife and two sons.
Melanie lives in Brewster with her two amazing children, great husband who keeps her grounded, and cat Fat Boy who look like Garfield. She enjoys baking, gardening, boating and fishing. Growing up just 1 mile from The Wilderness Center, she never imagined she would be so lucky as to actually work there!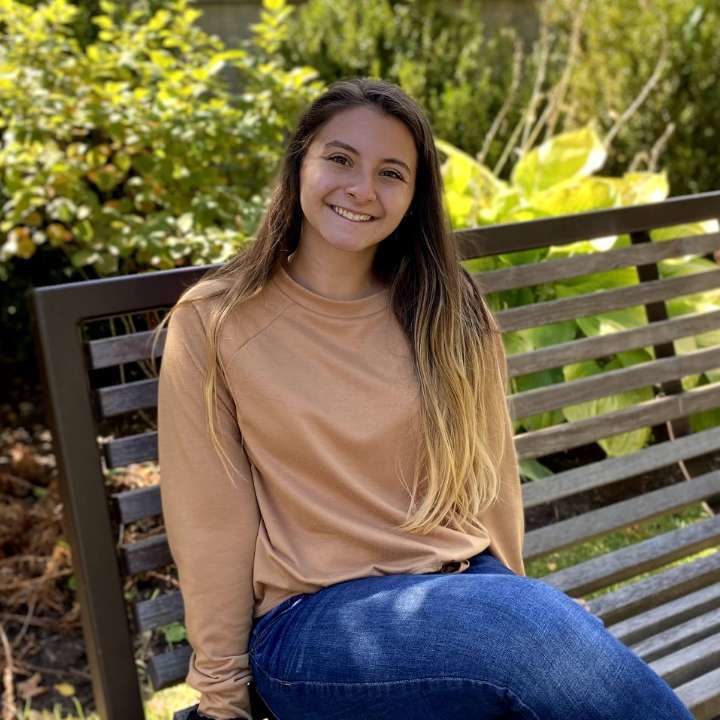 Environmental Education Coordinator
Serena joined the Wilderness Center team in November of 2022. Originally from Michigan found herself in Ohio for college where she recently graduated from Bowling Green State University with a BA in Environmental Policy and Analysis with a specialization in Restoration. Serena has had different environmental education experiences with volunteering and an internship experience at Nature's Nursey and a seasonal position at the Holden Arboretum. She has also had many leadership experiences with her college's learning community, Chapman, where they focused on community service and building on leadership skills. She also has shown leadership and teamwork during her time as a baton twirler for 15 years. Some things that Serena loves to do in her free time are exploring different nature areas, watching movies, and occasionally horseback riding.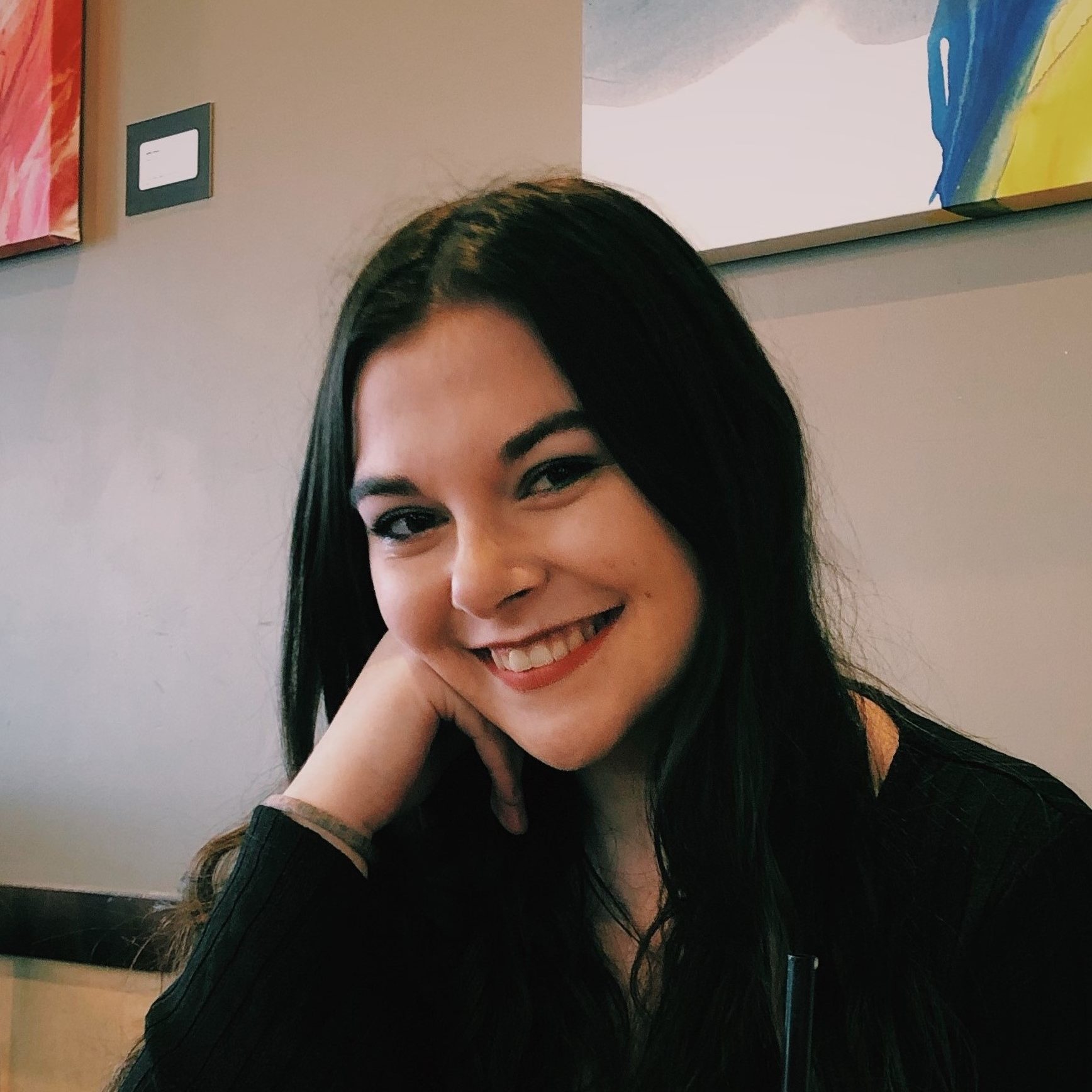 Development and Marketing Associate
Sarah joined the Wilderness Center in May 2023 as a recent graduate from Wittenberg University. She holds a Bachelor's degree in Communication & Digital Media, and has had different experiences with digital marketing and consulting for small businesses. She was chosen as one of a few students for her university's prestigious Communication and Business Leadership Experience, and has gained sufficient leadership and teamwork experience as a result. She is looking forward to joining the team at the Wilderness Center and developing these skills, along with others, even further! In Sarah's free time, she enjoys going for walks in nature with her dog, Roxie, hammocking, kayaking, and spending time with friends and family.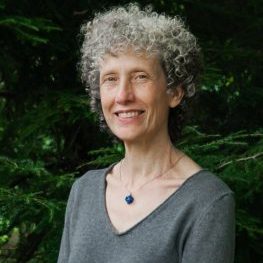 Foxfield Preserve Operations Associate
Barbara became a member of TWC in 2007 when her family moved to Ohio, at which time she began regularly attending events with her then three and five year old children. Since that time Barbara has viewed TWC as an essential support in raising her children with a love of Nature.
Barbara firmly believes in the power of nature to soothe and heal. She has personally experienced the potential of the Foxfield Preserve to be a nurturing place for families, as she buried a family member in the Forest area in 2010.
Her professional career has covered projects in energy policy and research, government-led energy efficiency projects, and soil and water conservation. She has an interest in religious studies and anthropology. Barbara is an active volunteer: teacher and leader for a homeschool co-op, a poll worker, a member of the Education committee for The Wilderness Center, and costume manager for Ballet Wooster. She lives in Wooster with her husband and two children.
Board Of Directors
Roger Baker, President
Christy Davis
George Film, First Vice President
Danielle Frye
George Goldsworthy
Justin Greenfelder
Jason Justus, Treasurer
Judith Kenny
Lola Lewis
Brenda Linnick, Second Vice President
Chuck McClaugherty
David Marlar
Arlene Nussbaum, Secretary
Jean Paddock
Tim Regula
Mike Sanders