New Project: Fox Creek 2.0
For the past 150 plus years, humans have made changes across the landscape. One of the changes has been in the channelization (straightening) of streams. Humans would take what was once a small stream meandering through a woodland or meadow, and reroute it to become simply a deep ditch.
Why channelize?  Channelizing a stream allows rainwater and snow melt to drain off of a field more quickly, allowing farmers to till the soil earlier in the spring.  But it also adds to an increase in soils being washed away downstream (erosion), and the loss of fertile lands.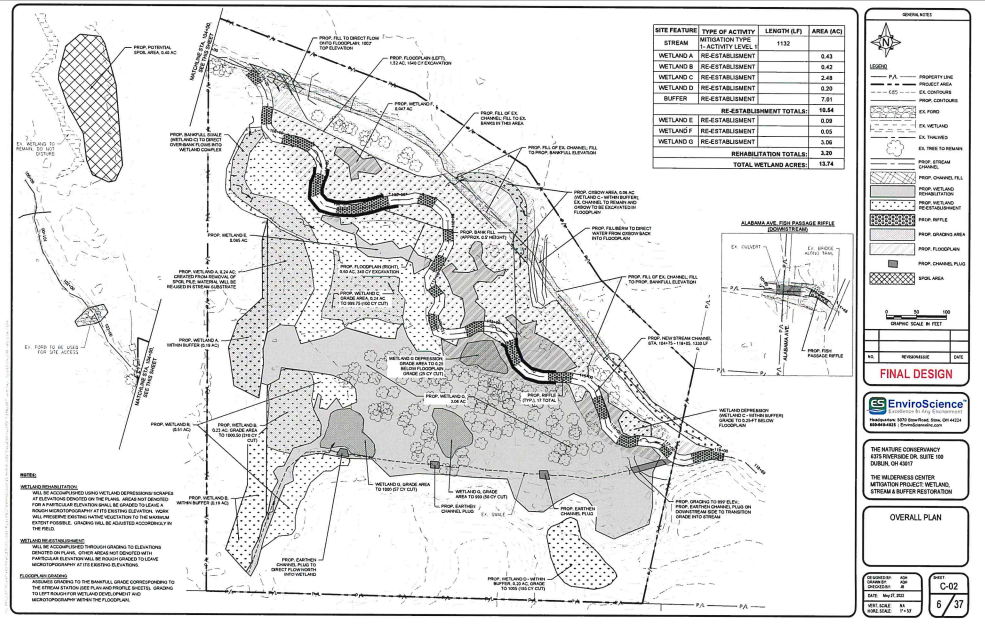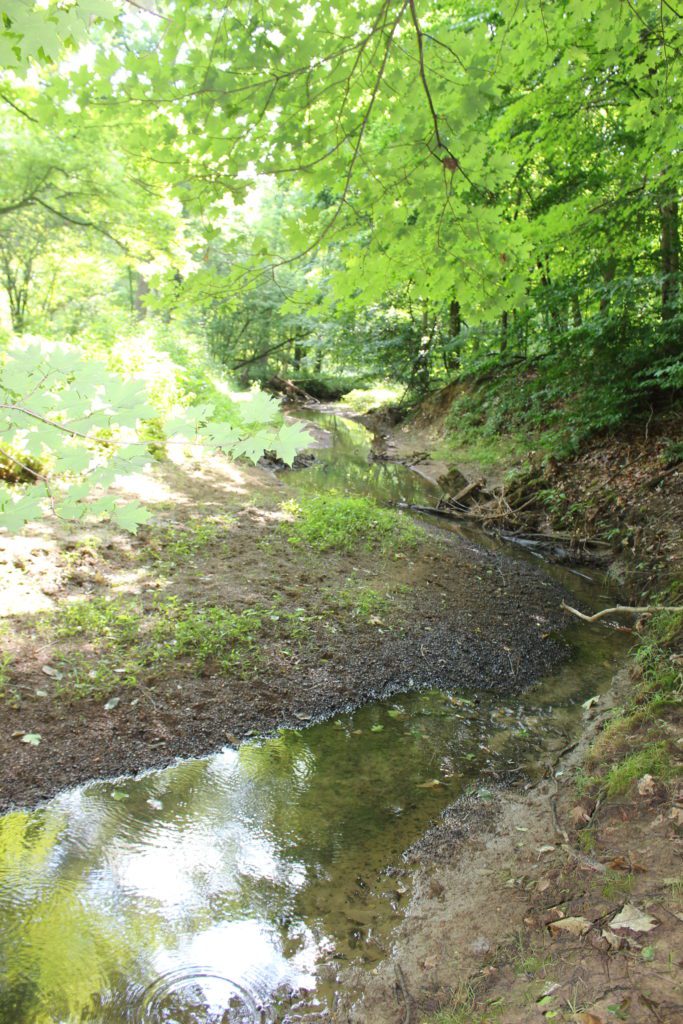 Conservation is a key pillar in The Wilderness Center's mission. Over the past 60 years, we have obtained new properties and expanded our main site in Wilmot, including purchasing land that was once agricultural and included some of these channelized streams. One of these projects, which we've named Fox Creek 2.0, is a collaboration between TWC and the Nature Conservancy's (TNC) mitigation program. By restoring natural stream sinuosity, we will also be restoring the associated wetlands and riparian buffers that disappeared with channelization.
The final design for the project has been approved, and when completed, the project will have restored more than 1,000 feet of stream and nearly 14 acres of wetlands and riparian buffers. The new stream channel will meander across the historic floodplain with a series of riffles, runs and pools that provide important habitat for a number of species of fish and aquatic invertebrates. Features such as boulders, cobbles and gravel, rootwads, streambed log debris and undercut banks add to a rich diversity of habitat types.
Restored wetlands allow for the deposit of sediments during flooding events as well as important habitat for a number of bird and amphibian species. In these areas, native plant species that naturally occur in wetlands will be planted.
TWC is very excited about this project and the end results will add to the natural diversity of our lands.