The Wilderness Center helps to Pass "National Native Plant Month"
The Wilderness Center has signed on as a supporter of a resolution to make April National Native Plant Month. U.S. Senators Rob Portman (R-OH) and Mazie K. Hirono (D-HI) introduced the bipartisan resolution which has since received unanimous Senate passage. This resolution recognizes the importance of native plants to environmental conservation and restoration, as well as in supporting a diversity of wildlife.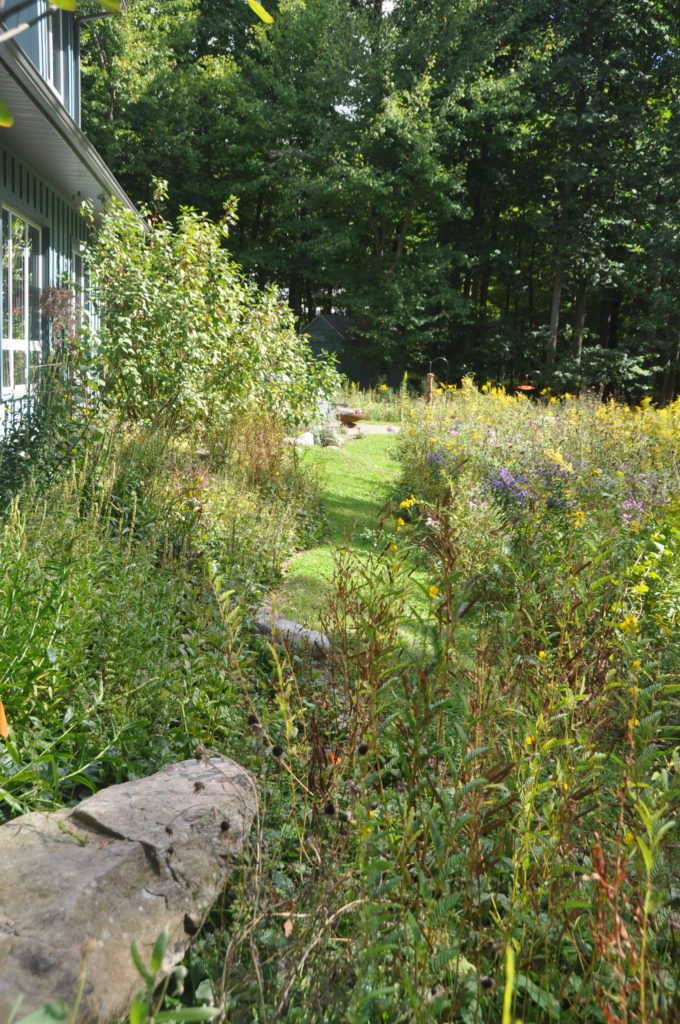 TWC Executive Director, Jeanne Gural states, "The foundation of healthy ecosystems starts with native species of plants grown in the right soil. From that all things grow: clean, drinkable water; healthy, breathable air; and an abundance of wildlife from the smallest of bees to the majestic bear. All are dependent on our native species of plants."
During the month of April, people and organizations across the country can celebrate native plants by planting native trees, shrubs, perennials, vines and grasses, planning educational events with schools and community organizations, hosting hands-on workshops, removing non-native invasive plants so native plants can thrive, and restoring areas with native habitats to allow birds, bees, butterflies and all wildlife to flourish.
"I am pleased that the Senate passed this bipartisan resolution designating April 2022 as National Native Plant Month," said Senator Portman. "From stabilizing soil and filtering air and water to providing shelter and food for wildlife, native plants play an indispensable role in supporting resilient ecosystems as well as in our everyday lives. This bipartisan resolution highlights the importance of native plants and celebrates our rich ecological heritage here in Ohio and across the nation."
"Native plants are an important piece of Hawaii's history, culture, and environment. As home to 44 percent of our country's threatened and endangered plant species, in Hawaii, we understand the importance of protecting and preserving our native biodiversity. I'm pleased that the Senate passed our bipartisan resolution to recognize April as National Native Plant Month and I look forward to celebrating native plants in Hawaii throughout the month," said Senator Hirono.
Prior to its passage, this resolution gained widespread support across Ohio and the country. Supporters include: Ohio Native Plant Month, Arizona Native Plant Society, Aullwood Audubon, Cincinnati Nature Center, Cincinnati Zoo and Botanical Garden, Colorado Native Plant Society, Cuyahoga Soil & Water Conservation District, Davey Resource Group, Inc, Dawes Arboretum, Denver Botanic Gardens, Florida Native Plant Society, The Garden Club of America, Great Healthy Yard Project, Keep America Beautiful, Klyn Nurseries, Inc., Lake Erie Allegheny Partnership, Lani-Kailua Branch of the Outdoor Circle, Longwood Gardens, Medina County Park District, National Audubon Society, National Parks Conservation Association, National Wildlife Federation, Native Plant Society of Northeastern Ohio, Native Plant Society of Oregon, Nature Conservancy, Nature Scoop, New York Botanical Garden, North Carolina Botanical Garden, Ohio Environmental Council, Pollinator Partnership, Great Lakes Region, Summit Soil and Water Conservation District, University of Delaware, Utah Native Plant Society, Virginia Native Plant Society, Weed Wrangle®, Western Reserve Land Conservancy, Wild Ones: Native Plants, Audubon Society of Ohio, Civic Garden Center, California Native Plant Society, Keep Ohio Beautiful, Montana Native Plant Society, Native Plant Society of New Jersey, The Wilderness Center, Washington Native Plant Society, Save Ohio Bees, Northeast Ohio Regional Sewer District, Coventry Township (Summit County, OH).
Watch The Wilderness Center's Instagram and Facebook for interesting facts on native plants during the month of April. You can also attend upcoming programs that focus on native species:
Wine and Wilderness: Spring Wildflowers