TWC Mascot Voting
Jun 16, 2023—Jun 30, 2023
Location
The Wilderness Center
Cost Free Voting!
Event Contact Maureen Kampman | Email
Categories Adult, Clubs, Family, Homeschool, Junior Naturalist, Online, Preschool, School-Aged, Special Events
Topics chipmunk, mascot, salamander, wildlife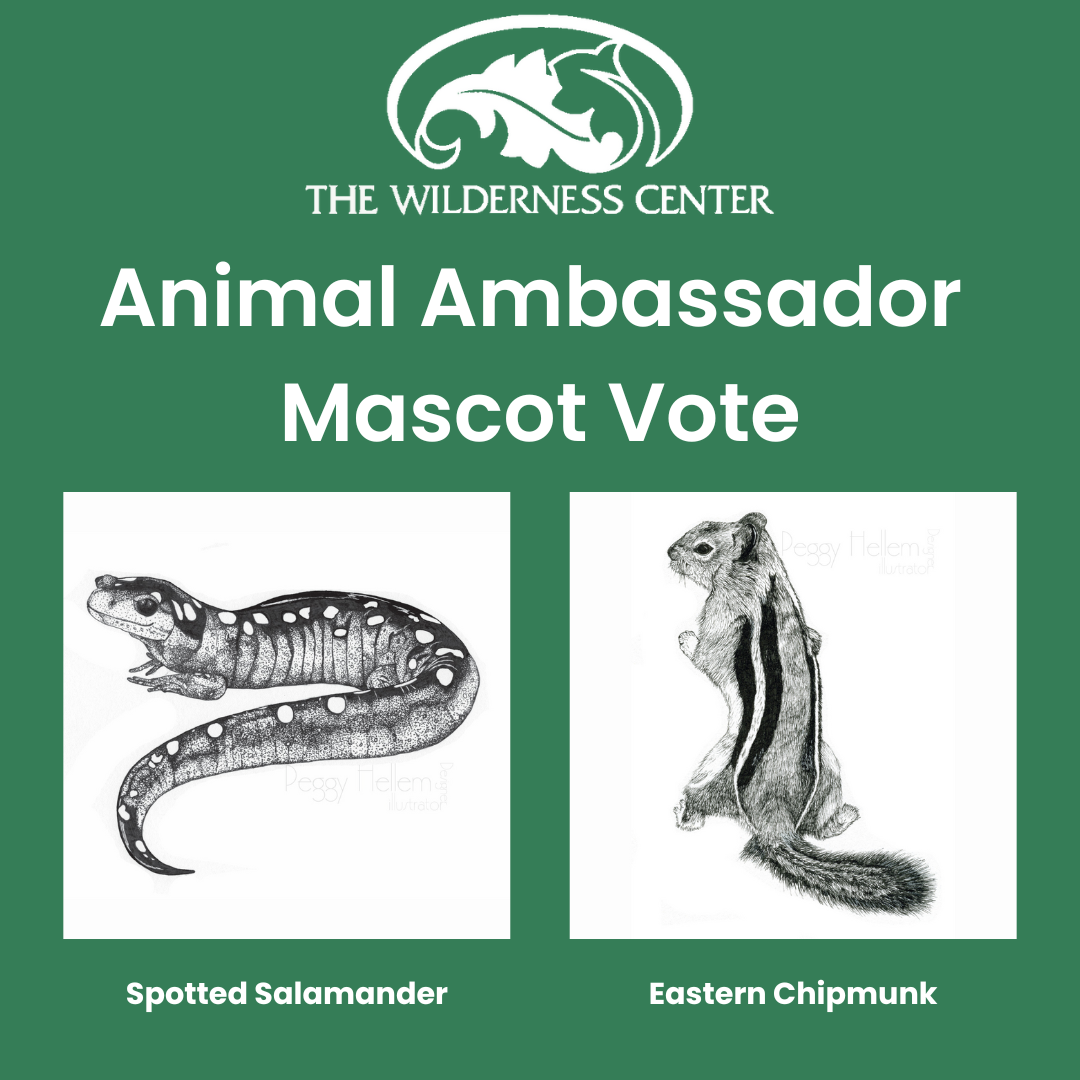 Vote Today! TWC is naming a new animal ambassador mascot for our organization, and we need your help! Vote to determine whether TWC will be represented by our native Spotted Salamander or the native Eastern Chipmunk. Both of these adorable animals are found on our main property in WIlmot.
Spotted salamanders, (Ambysto mamaculatum), can be found in damp forested areas adjacent to wetlands such as ponds, creeks, and even in ephemeral vernal pools. They have chunky bodies with two rows of yellow spots and seem to have a natural smile. They love to tunnel under leaf litter and are rarely seen, until the rains of spring bring them out. Did you know The Wilderness Center is host to a breeding population on our main site in Wilmot! They are also Ohio's state amphibian.
The cheeky Eastern chipmunk, Tamias striatus, can be seen in forests, meadows, brush piles, and nearly everyone's backyards. These little mammals are resilient and always seem to be busy. They help disperse the seeds of trees and other plants as they often forget where they hid their large cache of seeds and nuts. They also do not fully hibernate, as they spend the winter months periodically snacking on their stored food caches, or at least the ones they can find.
Voting will be open from June 16, 2023 – June 30, 2023. Make sure to get your vote in by the deadline. Keep a lookout on our social media with updates and the final announcement of the winner.