Planetarium Show: "Undiscovered Worlds: The Search Beyond our Sun"
Alien worlds are out there!  Science fiction has become science fact.  From hot Jupiter's to Super Earths see what our sophisticated telescopes and detection techniques are finding out there.  A "Tonight's Sky" program showing seasonal constellations and planets currently in the night sky will follow the show.  Registration Required.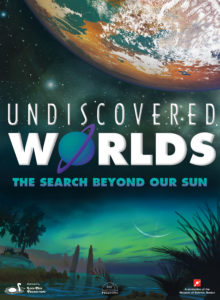 Please note:  This film has multiple showings.  Please double check that you are signing up for the correct time.