Planetarium Show: "Phantom of the Universe"
Journey with protons racing through the world's largest particle collider, view up close the Big Bang and emergent universe; descend nearly a mile deep to an underground experiment in South Dakota all in the search of dark matter.  A "Tonight's Sky" program showing seasonal constellations and planets currently in the night sky will follow the show.  Registration Required.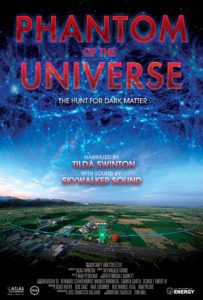 Please note:  This film has multiple showings.  Please double check that you are signing up for the correct time.