Planetarium Show: "Moles: What is Out There"
Children (and parents!) will love Plato, the cutest mole ever, who discovers day and night, the Sun and Moon, and the stars.  Through traditional storytelling children will learn basic concepts about science while having a great time.  A "Tonight's Sky" program showing seasonal constellations and planets currently in the night sky will follow the show.
For ages 4-8.  Registration Required.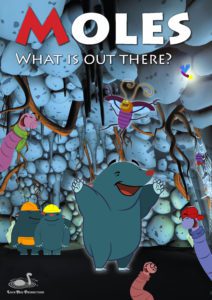 Please note:  This film has multiple showings.  Please double check that you are signing up for the correct time.